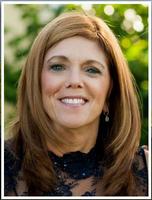 Lauri passed away unexpectedly on August 1, 2020 at age 63. Predeceased by her father, Louis Grossman. She is survived by her devoted husband, Sam; loving daughters, Abbey (Max) Lorber & Marley (fiancé, John Doyle) Berns, adored Grammy to Brynn & Harrison Lorber; mother, Shirley (Aroesty) Grossman; siblings, Eileen (Scott Irwin) Grossman, Michael (fiancé, Kris Morone) Grossman, Marcy (Jeremy) Levine; numerous nieces, nephews, and cousins, her beloved canine companion, Ralphie, as well as many close friends.
A native Rochesterian, Lauri graduated from Irondequoit High School and RIT. Lauri and Sam met in the second grade with no idea that their paths would cross again in college, leading to 39 years of marriage. Lauri was diagnosed with multiple sclerosis (MS) in 1979. For 41 years, Lauri fought the disease with grace, determination, and dignity; she was an inspiration to all that knew her.
Lauri's natural ability to connect with others allowed her to make long-lasting friendships instantly. She lived life to her fullest, never turning down a game of euchre, mahjong, dice, or a shot of tequila. She was a lifelong Bruce Springsteen, Buffalo Sabres and New York Yankees fan. Lauri was recognized for many years as a top fundraiser for the MS Society. In 2017, she was honored as one of the area's Extraordinary Women by the Jewish Federation of Greater Rochester for her exemplary contributions and positive impact on those who surrounded her.
A celebration of Lauri's life was held privately. The family wishes to extend their heartfelt thanks to her many friends, relatives, and all those who have helped Lauri throughout the years. In lieu of flowers, donations may be made to the Upstate New York National Multiple Sclerosis Society in her memory.