8-27-17: Jack's Place is open!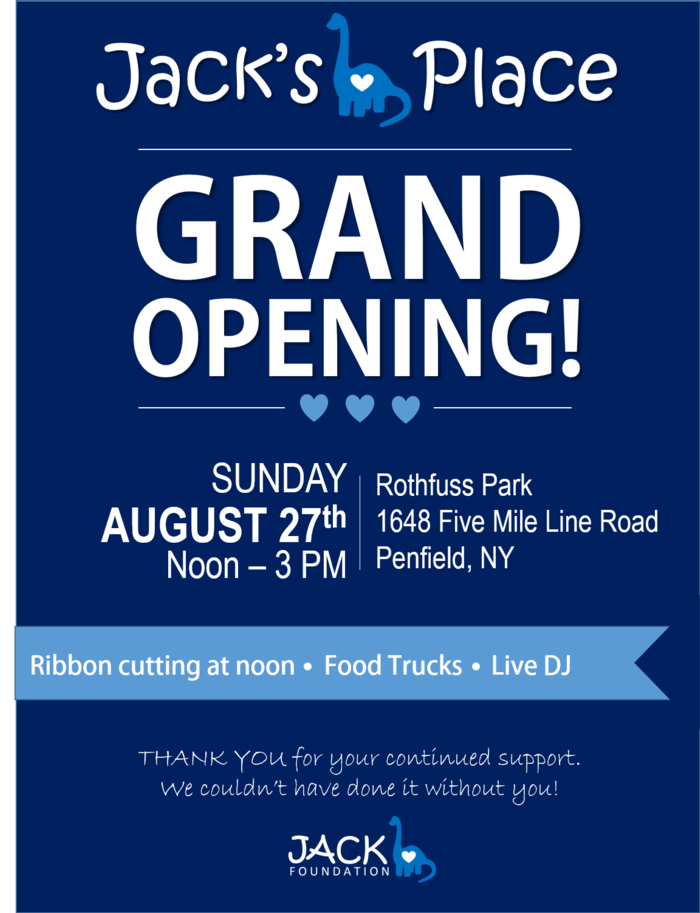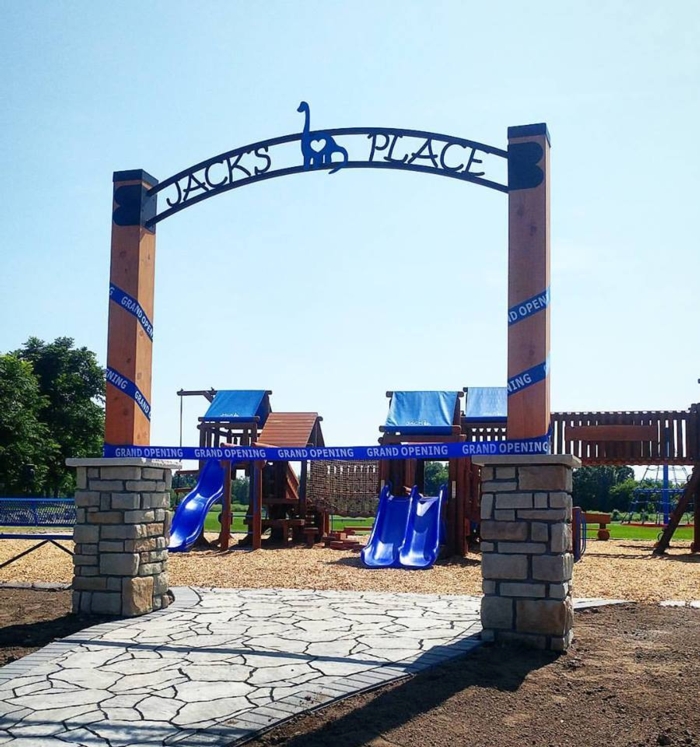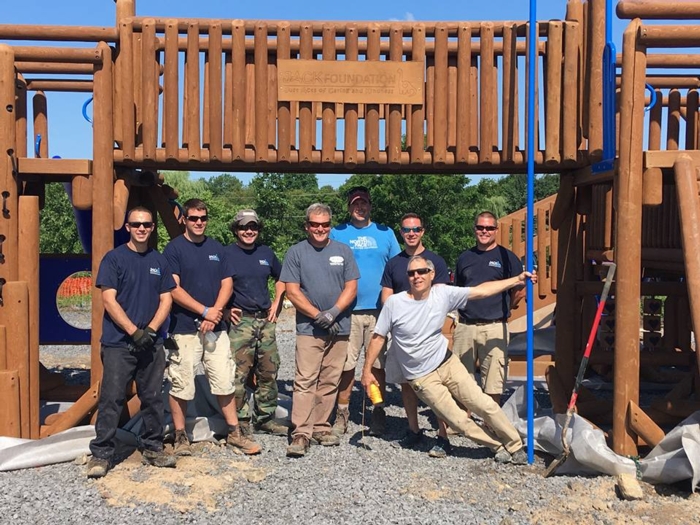 ---
4-23-17 Jack's Bench unveiling at Senaca Park Zoo.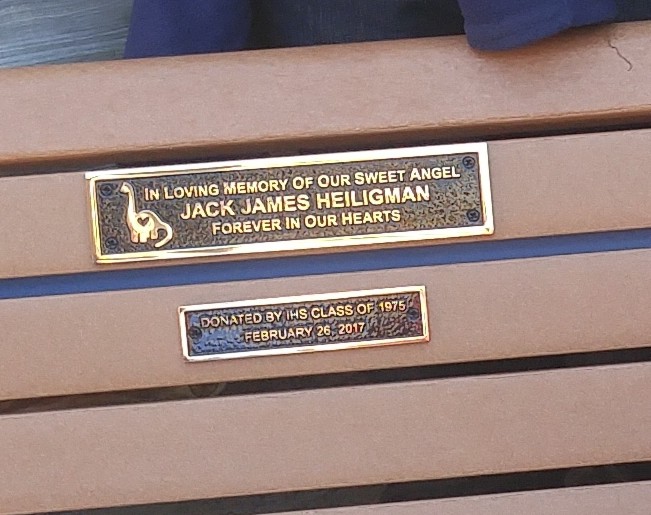 4/23/17: Here is a recap of today's class event at the Seneca Park Zoo to unveil Jack's bench. This is a bit lengthy but we want those of you that couldn't be with us today to have an idea of how the day went.
It was a beautiful 60 degree sunny day in Irondequoit on this day April 23, 2017. We began by meeting outside the zoo gates. The parking lot was packed and finding a place to park was a challenge. We allowed 15 minutes for late comers and anyone that encountered parking problems and then began our trek to the Rocky Coast which is where Jack's bench was placed.
We were notified by the zoo prior to the event that the place we chose for the bench was designated for vending machines for the busy season and the bench had to be moved to a new location. It was a bit disappointing as we really like the space we had chosen. If the family prefers another location than where it was put it can be moved. It will be kind of a "Where's Waldo?" kind of thing. "Where's Jack's bench?" For now it is between the Sea Lion and Polar Bear overlooks (near the vending).
The director of the zoo, Pamela Reed Sanchez (1982 IHS graduate) led us to the Rocky Coast. We gathered the best we could near the bench as it was placed in a narrow pathway and there were lots of zoo visitors passing through. Pamela and I uncovered the bench as a tarp was placed over it so our class would be the first to see the bench with the official plaques in place. We had a small plaque added beneath Jack's memory plaque that shows the bench was dedicated by our class!
Pamela started us out with speaking about how the Heiligman family has journeyed through this tragedy with grace and showing us by example that we can move through the most difficult circumstances. She did a lovely job.
I then said a few words. Copied and pasted below.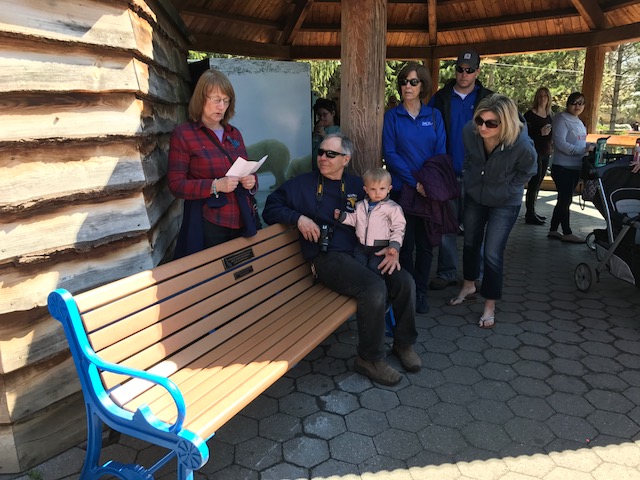 Sharon and Dan, everyone here today and so many of our classmates from out of town and out of state all want to let you know how much we love and care about you and your family. We all knew that we wanted to do something to show you our love and support and this bench was our "Labor of Love" for you and your family. We hope it brings you comfort as you sit on this bench and reflect on your memories of Jack.
We also have a donation for the Jack Foundation for the dinosaur playgrounds. When we began our fundraising for the bench everyone new that if we went over the amount needed the excess would go towards the dinosaur playgrounds. We met our goal in 19 days! The donations continued to come in! We are so proud that we can also be a part of this project.
We would like to present you with this check for $2,500!
Sharon, you are one loved little Indian!
And,
Let's all remember Jack's message of Just Acts of Caring and Kindness. We are a class of caring and kindness and we will continue to spread his message.
Now, let's go and visit the zoo and see why Jack thought this place was so cool!
"INDIANS FOREVER"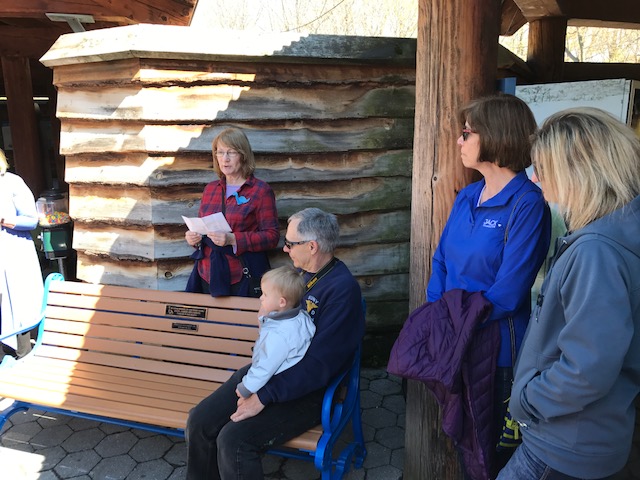 Jeremy Tuke presented Sharon with a very large "mock" check for $2,500. We gave Sharon the card that was made with all of your messages that were emailed to us. Your messages were beautiful and put into a small photo album for a beautiful remembrance.
Sharon then followed up with her words of thanks. I copied and pasted the below from a post she just put on our IHS FB page. This is basically what she spoke to us at the zoo.
Little did I know in 1971 - 1975 how important my IHS friends would become. I did not realize then what bonds were established that would help me through events later in life. I cherish and value each and every one of you. Your support the last 6 months have helped me rise out of deep depths. The JACK bench is beautiful and perfect. Jack loved the zoo and to have this bench to sit on and remember many good times we spent there is priceless. The Jack Foundation has accomplished so much in a short time. Ground breaking for the first dinosaur playground will be this summer. IHS classmates are the best....THANK-you for all you have done for my family and the foundation. Sharon Keating Heiligman
We decided that it would be impossible to try to stay together to visit the zoo. So we went in various directions but met up with each other here and there throughout our time at the zoo. As we were dispersing to visit the zoo someone remembered that we needed to get a picture! Yikes! A few people got away and missed out on our group photo op. Darn! Cindy Crary and Greg Tacconi! We hope to have pictures posted down the road.
In attendance: Sharon and Dan Heiligman, AJ, Anne and Joey Heiligman, Beth (Gaylord) and Ron Borelli and grandson Liam, Patsy McBride, Sue (Heiden) Denslow, Sue's daughter and twin grandsons, Dawn (McDonald) Leenhouts and husband, Sherri (Cohn) Licata and boyfriend Chuck, Esther (Marzouk) Fichera, Janet Marzec, Jeanne Travers, Jeremy Tuke, Mike Lodato, Julie (Dick) Fowler, Stu Chait, Cindy (Crary) Groden and Greg Tacconi.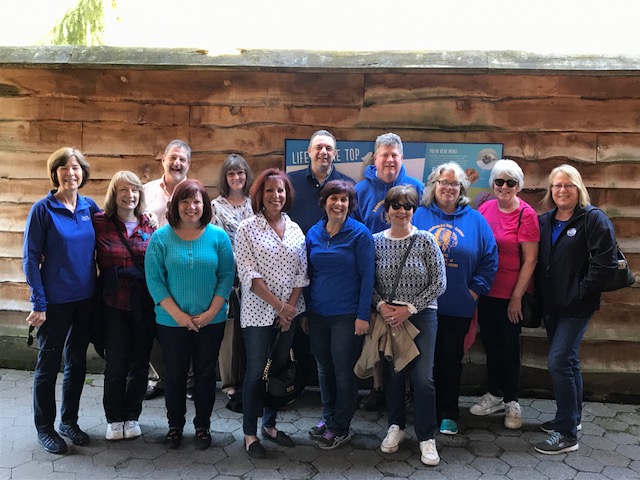 THANK YOU! THANK YOU! THANK YOU! ~~~~~~IHS CLASS OF 1975 IS THE BEST!!!
"Indians Forever"