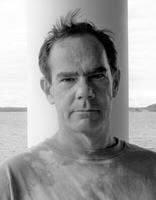 John Healy O'Grady
John Healy O'Grady, 64, beloved son, brother, father and grandfather, passed away suddenly on February 8, 2021, from a heart attack. Predeceased by his parents, Jack and Joann O'Grady, and his grandson, John Cooper O'Grady, John is survived by his sisters, Julie Deems and Ann Grobe and their families, as well as his children and their families: John, his wife Erika, and grandchildren Emma, Josephine, Lucas, and Genevieve; Lauren, her wife Erin, and grandchildren Thomas, Paul, and Elaine.
John grew up in West Irondequoit and attended Michigan State University. He then earned his masters degree in Biochemistry from the University of Rochester School of Medicine. While he enjoyed his work and accomplished a great deal in the fields of viral research and vaccine development, John's pride and joy found its true expression through the accomplishments of his children, John, an attorney, and Lauren, an emergency room physician. To all who knew him, John was intellectually curious and held a particular interest in history. He instilled his love for the outdoors in both his children and grandchildren.
Words cannot adequately express how much John will be missed by his colleagues, friends, and family. Memorial contributions in John's name may be made to the National Save the Sea Turtle Foundation at
http://savetheseaturtle.org
.
Published in Rochester Democrat And Chronicle from Feb. 11 to Feb. 12, 2021.