IHS CLASS OF 1975
Welcome to our site!
Upcoming dates to keep in mind are:
"Indian Summer 44" will be Saturday June 8th 2019
in Durand Eastman Park, the usual time and place, Acorn Lodge.
Details will follow soon!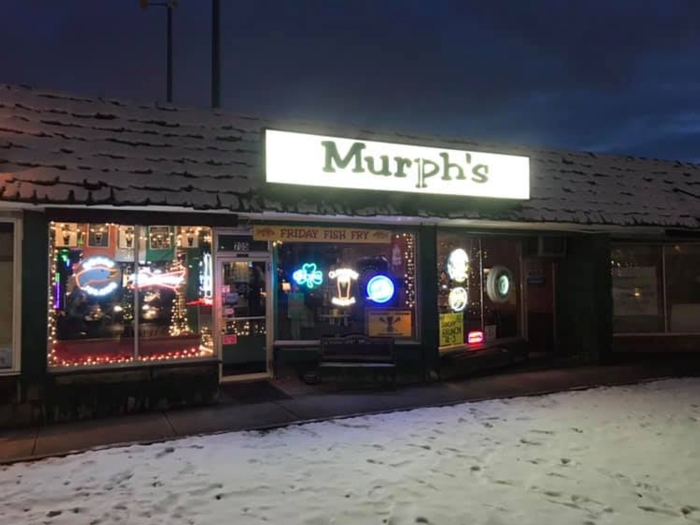 Our Holiday Mini Reunion was Friday December 7th, 2018 @ Murph's Pub in Irondequoit (aka Town Lounge). This will probably be our last mini reunion at Murph's as the I-Square project will be moving forward and that last strip will be torn down.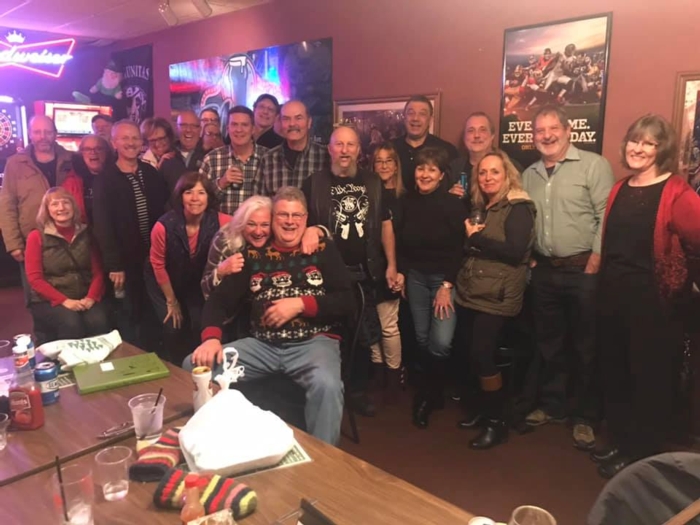 ---
"INDIAN SUMMER 43", our reunion celebrating our 43rd year since graduation, was Saturday June 9th, 2018 at Acorn Lodge in Durand Eastman park. It was good to see everyone and get caught up on things and re-aquaint with old friends. Stu Chait's Texas style smoked beef brisket and Korean style smoked pulled pork were fabulous as were the various dishes folks brought. As always there was too much food, but that's a good problem to have!
Betsy Kubick's band Kubick's Rubes played 2 acoustic sets. They play around town, so check out their web site and catch a show.
More pictures will be posted as folks post them to facebook, or send them to us here.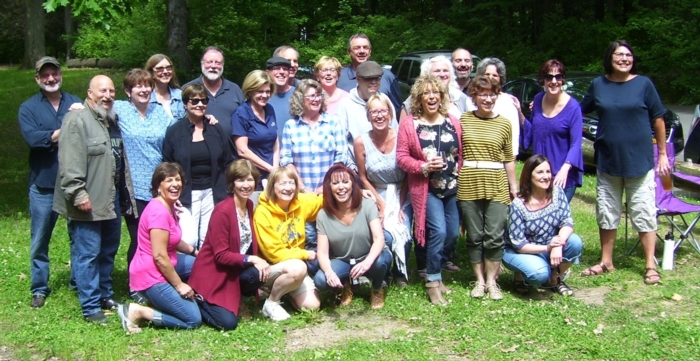 Click "Reunion Pictures" in the menu to the left for a gallery of all 43rd pictures.
---
8-27-17: Jack's Place is open!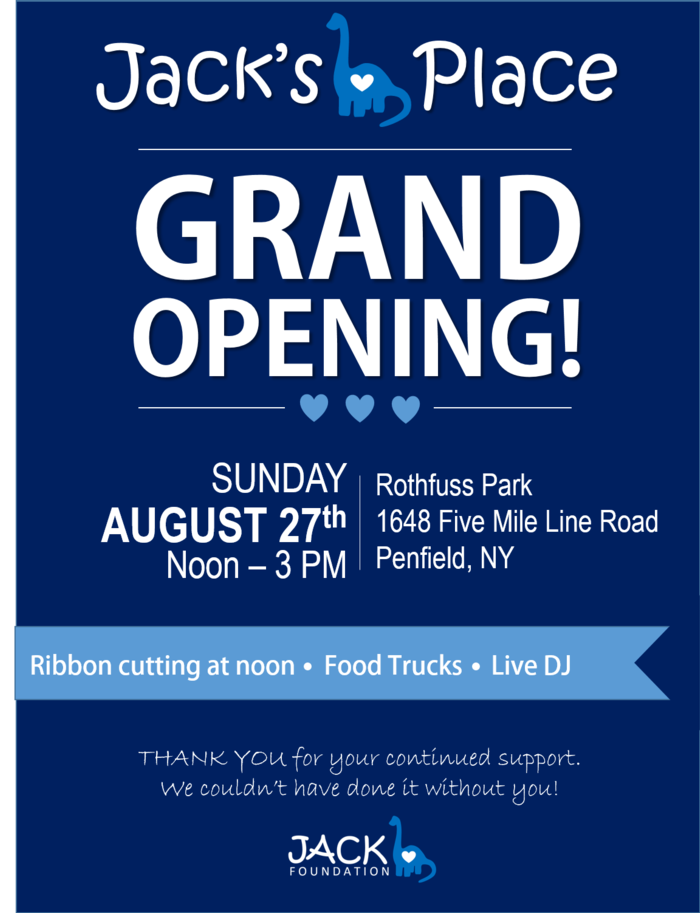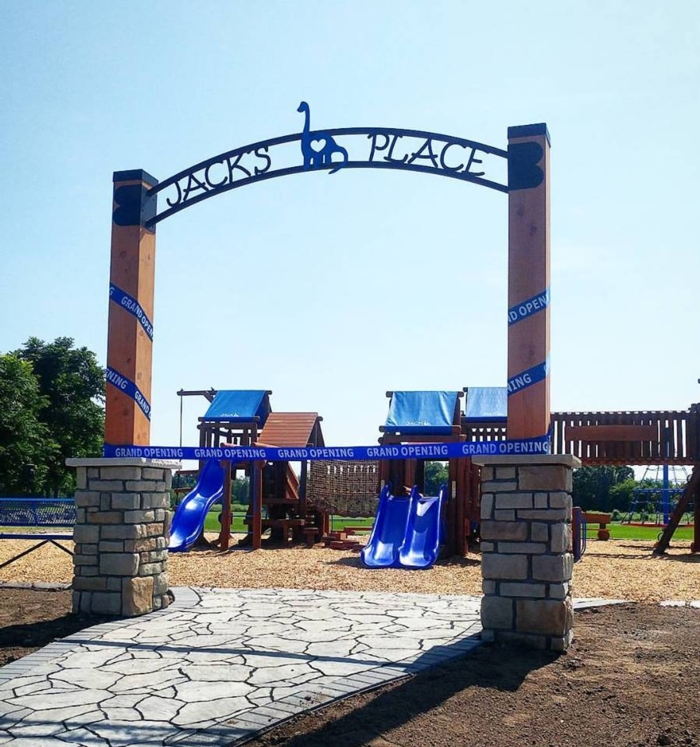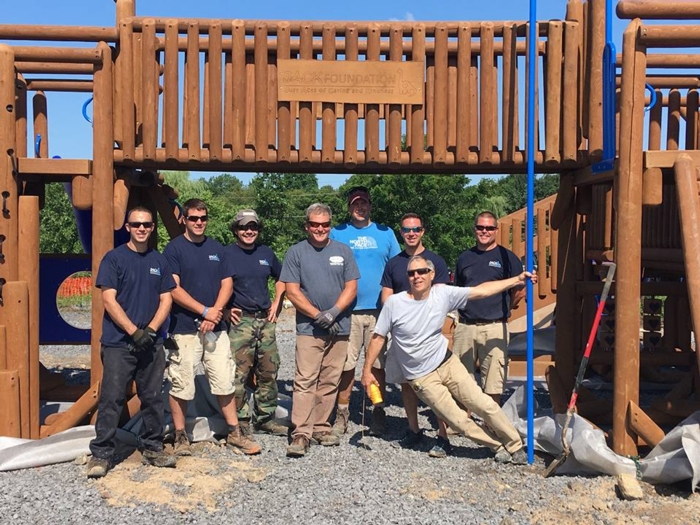 ---
6-10-17 Indian Summer 42:
<- see tab to the left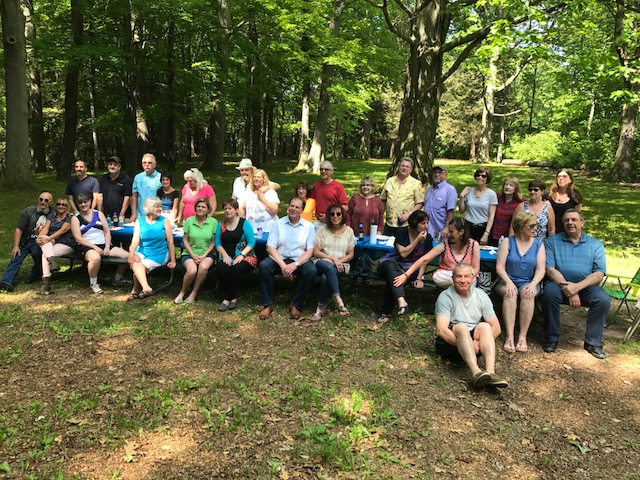 ---
4-23-17 Jack's Bench unveiling at Senaca Park Zoo.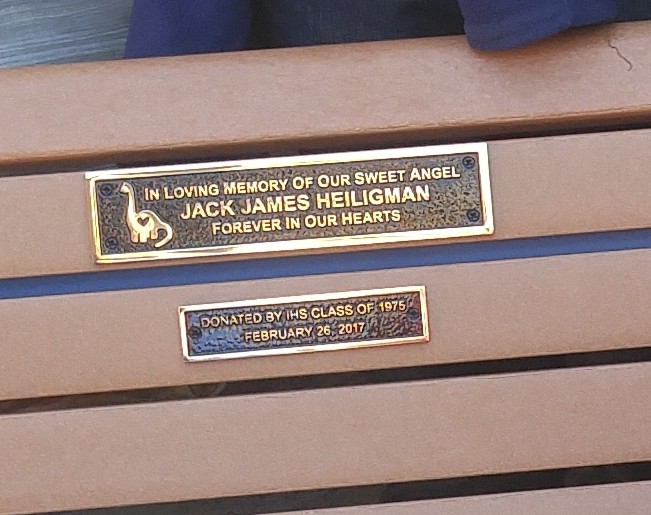 A recap of today's class event at the Seneca Park Zoo to unveil Jack's bench: This message is a bit lengthy but we want those of you that couldn't be with us today to have an idea of how the day went. If you don't read all of this please go to the end and see the message about "indian summer 42!"
It was a beautiful 60 degree sunny day in Irondequoit on this day April 23, 2017. We began by meeting outside the zoo gates. The parking lot was packed and finding a place to park was a challenge. We allowed 15 minutes for late comers and anyone that encountered parking problems and then began our trek to the Rocky Coast where Jack's bench was placed.
We were notified by the zoo prior to the event that the place we chose for the bench was designated for vending machines for the busy season and the bench had to be moved to a new location. It was a bit disappointing as we really like the space we had chosen. If the family prefers another location than where it was put it can be moved. It will be kind of a "Where's Waldo?" kind of thing. "Where's Jack's bench?" For now it is between the Sea Lion and Polar Bear overlooks (near the vending).
The director of the zoo, Pamela Reed Sanchez (1982 IHS graduate) led us to the Rocky Coast. We gathered the best we could near the bench as it was placed in a narrow pathway and there were lots of zoo visitors passing through. Pamela and I uncovered the bench as a tarp was placed over it so our class would be the first to see the bench with the official plaques in place. We had a small plaque added beneath Jack's memory plaque that shows the bench was dedicated by our class!
Pamela started us out with speaking about how the Heiligman family has journeyed through this tragedy with grace and showing us by example that we can move through the most difficult circumstances. She did a lovely job.
I then said a few words. Copied and pasted below.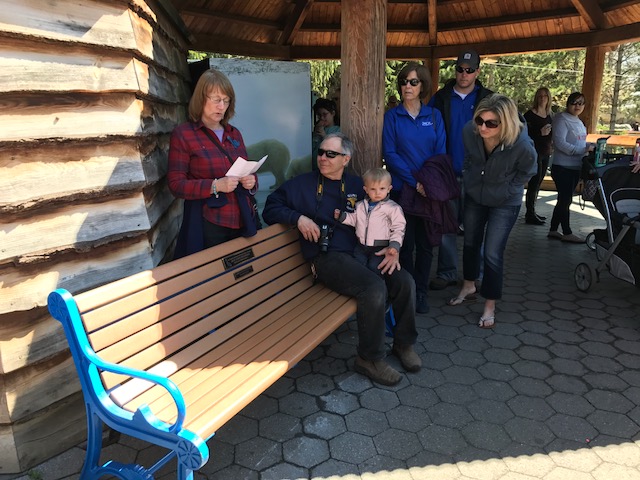 Sharon and Dan, everyone here today and so many of our classmates from out of town and out of state all want to let you know how much we love and care about you and your family. We all knew that we wanted to do something to show you our love and support and this bench was our "Labor of Love" for you and your family. We hope it brings you comfort as you sit on this bench and reflect on your memories of Jack.
We also have a donation for the Jack Foundation for the dinosaur playgrounds. When we began our fundraising for the bench everyone new that if we went over the amount needed the excess would go towards the dinosaur playgrounds. We met our goal in 19 days! The donations continued to come in! We are so proud that we can also be a part of this project.
We would like to present you with this check for $2,500!
Sharon, you are one loved little Indian!
And,
Let's all remember Jack's message of Just Acts of Caring and Kindness. We are a class of caring and kindness and we will continue to spread his message.
Now, let's go and visit the zoo and see why Jack thought this place was so cool!
"INDIANS FOREVER"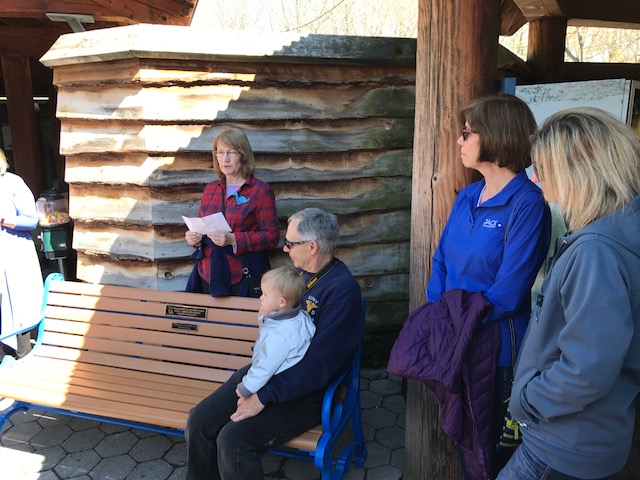 Jeremy Tuke presented Sharon with the "mock" check for $2,500. We gave Sharon the card that was made with all of your messages that were emailed to us. Your messages were beautiful and put into a small photo album for a beautiful remembrance.
Sharon then followed up with her words of thanks. I copied and pasted the below from a post she just put on our IHS FB page. This is basically what she spoke to us at the zoo.
Little did I know in 1971 - 1975 how important my IHS friends would become. I did not realize then what bonds were established that would help me through events later in life. I cherish and value each and every one of you. Your support the last 6 months have helped me rise out of deep depths. The JACK bench is beautiful and perfect. Jack loved the zoo and to have this bench to sit on and remember many good times we spent there is priceless. The Jack Foundation has accomplished so much in a short time. Ground breaking for the first dinosaur playground will be this summer. IHS classmates are the best....THANK-you for all you have done for my family and the foundation. Sharon Keating Heiligman
We decided that it would be impossible to try to stay together to visit the zoo. So we went in various directions but met up with each other here and there throughout our time at the zoo. As we were dispersing to visit the zoo someone remembered that we needed to get a picture! Yikes! A few people got away and missed out on our group photo op. Darn! Cindy Crary and Greg Tacconi! We hope to have pictures posted down the road.
In attendance: Sharon and Dan Heiligman, AJ, Anne and Joey Heiligman, Beth and Ron (Gaylord) Borelli and grandson Liam, Patsy McBride, Sue (Heiden) Denslow, Sue's daughter and twin grandsons, Dawn (McDonald) Leenhouts and husband, Sherri (Cohn) Licata and boyfriend Chuck, Esther (Marzouk) Fichera, Janet Marzec, Jeanne Travers, Jeremy Tuke, Mike Lodato, Julie (Dick) Fowler, Stu Chait, Cindy (Crary) Groden and Greg Tacconi.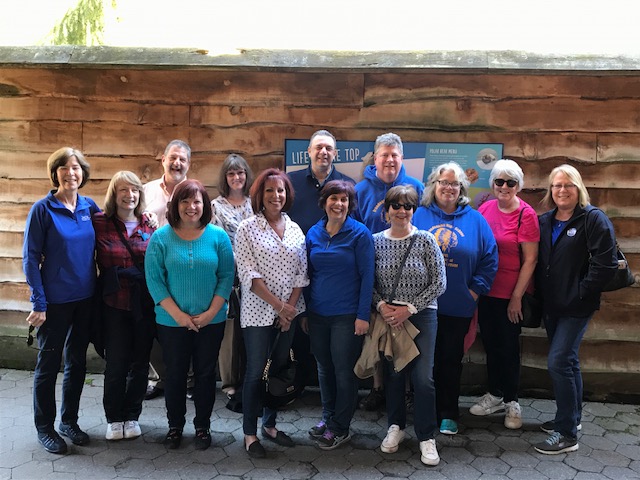 THANK YOU! THANK YOU! THANK YOU! ~~~~~~IHS CLASS OF 1975 IS THE BEST!!!
Lastly, our next event is our Indian Summer 42 Reunion on Saturday June 10 at noon. PLEASE sign up on our website as it is coming up quick!
"Indians Forever"
---
August 6th 2016
Indian Summer 41 (41st reunion) was held at the Acorn Lodge in Durand Park. We featured Stu Chait's smoked bacon wrapped chicken. Greg Wagner sent a case of homemade fig preserves made from his fig trees in South Carolina. Weather was wonderful and a great time was had by one and all.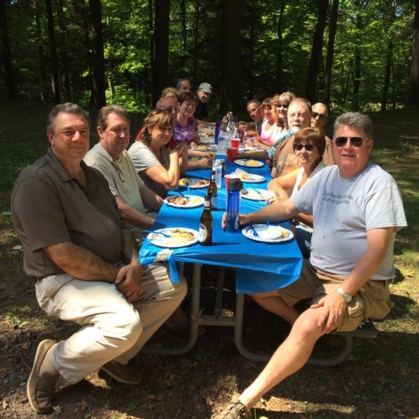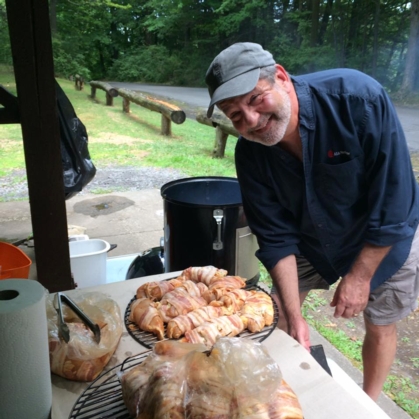 Attended:
Blaze (Johnson), Carol
Butler, Mike
Chait, Stuart
Dick (Fowler), Julie
Feldman (Levi), Alla
Gianforte, Tony
Keating (Heiligman), Sharon
LeCesse, Ray
Lodato, Mike
Marzec (Graves), Janet
Marzouk (Fichera), Esther
Miller (Vazquez), Sue
Olesiuk, Steve
Oliveri (Cowan), Rosemary
Oliveri, Tony
Parcells, Philip
Schneider (Carlisi), Robin
Tuke, Jeremy


The 40th Reunion was held July 25, 2015
We had a great turnout and everyone had a great time. Thanks to all who attanded! We had 101 classmates and 30 guests. See the 'Reunion Pictures' to the left for more pictures and feel free to add your own pictures.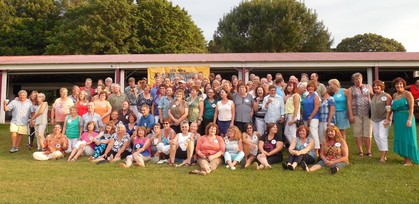 "Indian Summer 39" was June 14, 2014 at Acorn Lodge in Durand Eastman Park. Click on "Reunion Pictures" on the left for more pictures.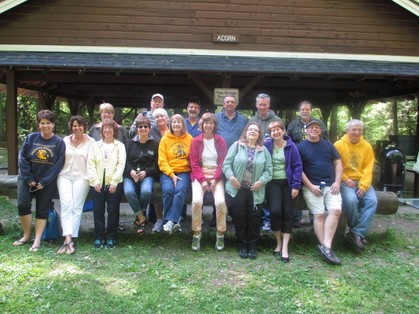 "Indians Forever"

Thanks to our classmates who donated to our class via the Pay Pal website! A Class of '75 brick was purchased and installed in the IHS courtyard in 2014. Thanks to Bambi Kleehamer for the idea and to Sharon Keating for taking care of the business!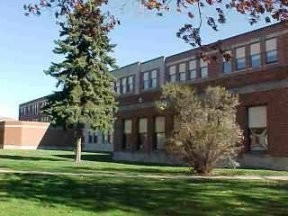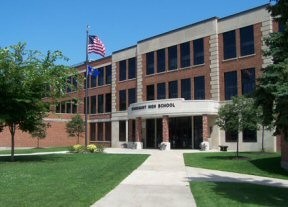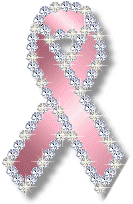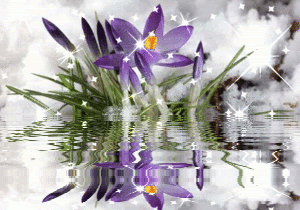 "Death can show us the way, for when we know and understand completely that our time on this Earth is limited, and that we have no way of knowing when it will be over, then we must live each day as if it were the only one we had.
Life is so fragile;
EVERY DAY IS A GIFT . . ."

This page lists the names of our deceased alumni. We have very limited information regarding the dates or circumstances of their passing as well as where their path took them after IHS up until their passing.
If any of our information is incorrect or you have information concerning these alumni; please email me at phil.parcells@gmail.com.
We were saddened to learn of their passing; so this webpage was created so that we can pay tribute to their memory and to know that they will not be forgotten.
You may also post your memory of these classmates on their In Memory page. Click on the In Memory link at the top of the page and then click the "Post Comment" button. Please be honorable to their memory in your posts.

"To live in hearts we leave behind,
Is not to die."
*******************

IHS ALMA MATER
Hail, Hail Irondequoit our Alma Mater dear.
We praise thee for thy nobleness, thy honor we revere;
and though the years swiftly pass away, our love shall never die.
We have been inspired by thee the highest aims to try.
Hail, Hail Irondequoit, may sunshine fill thy halls;
and memories of thy sons and daughters echo from thy walls.
From thee we gained wisdom, honesty, leadership and skill.
Irondequoit where ere we travel, Alma Mater still.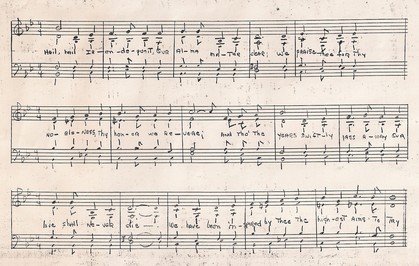 from the Jim Badger collection


...this is what keeps our site alive!
Thank you to all who have contributed and continue to contribute!!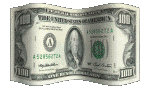 PRIVACY NOTICE: All contact information (address, phone number, e-mail address) entered into this website will be kept confidential. It will not be shared or distributed. Your contact information is private: your street address, e-mail address, and phone number cannot be seen by the classmates unless you grant permission on your Profile. When someone clicks on your name, the only contact information they will see is your city and state and whatever information about yourself you choose to put on your Profile. Unless you explicitly grant your permission, your email address is not visible, although an email can be sent to you using the contact box at the bottom of your Profile page. Note, however, if you send a message to someone through their Profile page, the Classmate will see your email address so that they can respond.

DISCLAIMER: This is a private site for Irondequoit High School Class of 1975 graduates. Classmates that did not graduate with the class, or that graduated from other years may be admitted on a case by case basis. All membership, regardless of graduating year, will be granted or denied, at the discretion of the site administrator team. All memberships may be revoked at the discretion of the site administrator team. The privacy and security of all registered members will be considered a priority for the purpose of invitations, admittance, denials and revocations. Any information that is incorrect please let us know via 'Contact Us' as soon as possible… the information on the site is only as good as the information that we have received.
Thank you. Enjoy the site!! Phil Parcells